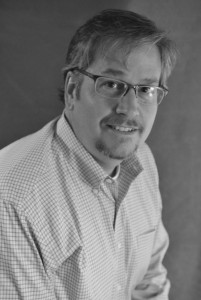 Ed Marsh in his own words….."It's been a long journey – although some of the airplane seats are too small and some of the hotel rooms a little unappealing, it's nevertheless a journey which I have enjoyed and look forward to continuing – perhaps with you as my next travel companion.
I was born in Germany, grew up near Boston and spent a part of my childhood living with a Vietnamese family.
After graduating from Johns Hopkins University I served in the 82nd Airborne Division as an Airborne Ranger Infantry officer, including participation in Operation Just Cause in Panama in '89. I resigned from the Army to have time with my young family but carry with me formative leadership and management lessons. Planning "behind the lines minimally supported" missions, Jumpmastering a C-141 full of troopers and consistently preparing for a myriad of contingencies still are skills I draw on frequently.
While in the Army I substantially completed requirements for dual Masters' degrees in Management and Human Resource Management.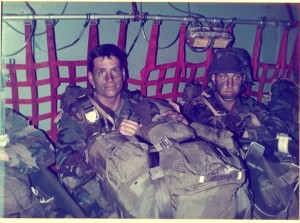 Leaving the Army I eschewed family traditions of medicine and law, instead opting to learn business – and my first priority toward that end was to learn sales. Although any skill is never perfected, and learning is an ongoing process, I quickly developed notable sales expertise. Moving between several industries (B2B products and services including capital and specialized equipment, commoditized consumables and trade services) I have successfully migrated that aptitude.
I have worked in all positions in the Channel model – for manufacturer, distributor, distributor manager, master distributor, and rep/agent. I understand channel perspectives very well and even developed an innovative hybrid channel model through a company I founded in India.
Ready to move beyond distribution sales manager I purchased a substantial share in an American subsidiary of a German manufacturer – becoming partners with the German firm. Later, after acquiring the assets of that firm and assuming certain liabilities I built another American company which functioned as a sole importer and master distributor.
Bedeviled by the weakening USD/EUR cross I moved to establish a counter cyclical venture and founded a company in India – to export industrial equipment from the US to India.
I have recently built channel in South and Central America as well as in India (in a different vertical market.)
My experience includes substantial time in Asia, Western Europe and the Americas (North, Central and South) and experience in Eastern Europe, Middle East and Africa.
I love building channel, developing business and doing deals. I loathe the monotony of operational details. And therefore consulting. I get the best of both worlds. I learn new industries and markets. I earn my living. I focus on the part I enjoy – and I help American companies compete and succeed globally.
So I look forward to speaking to explore where we should be taking your business."
Connect with me
In Brief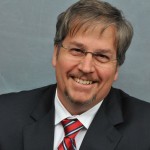 born in Germany
multilingual
experience in each phase of sales channel
expertise in major markets Asia, Americas, Africa/Middle East & Europe
experienced in defense, security, pharmaceutical, industrial automation, printing, packaging industries
international business development experience with capital equipment, business services and consumables products
B2B & B2G expertise
founded and managed multiple companies
bought and sold businesses
operated company in India
grew up in Boston area
lived for time with Vietnamese family
graduated from Johns Hopkins University
Airborne Ranger Infantry Army Officer
served in 82nd Airborne Division
business development & sales star
partnered with foreign company
B2B industrial marketing expert